Looking for Casey Donahew Band outside the UK?
Check out one of our international sites.
Take me there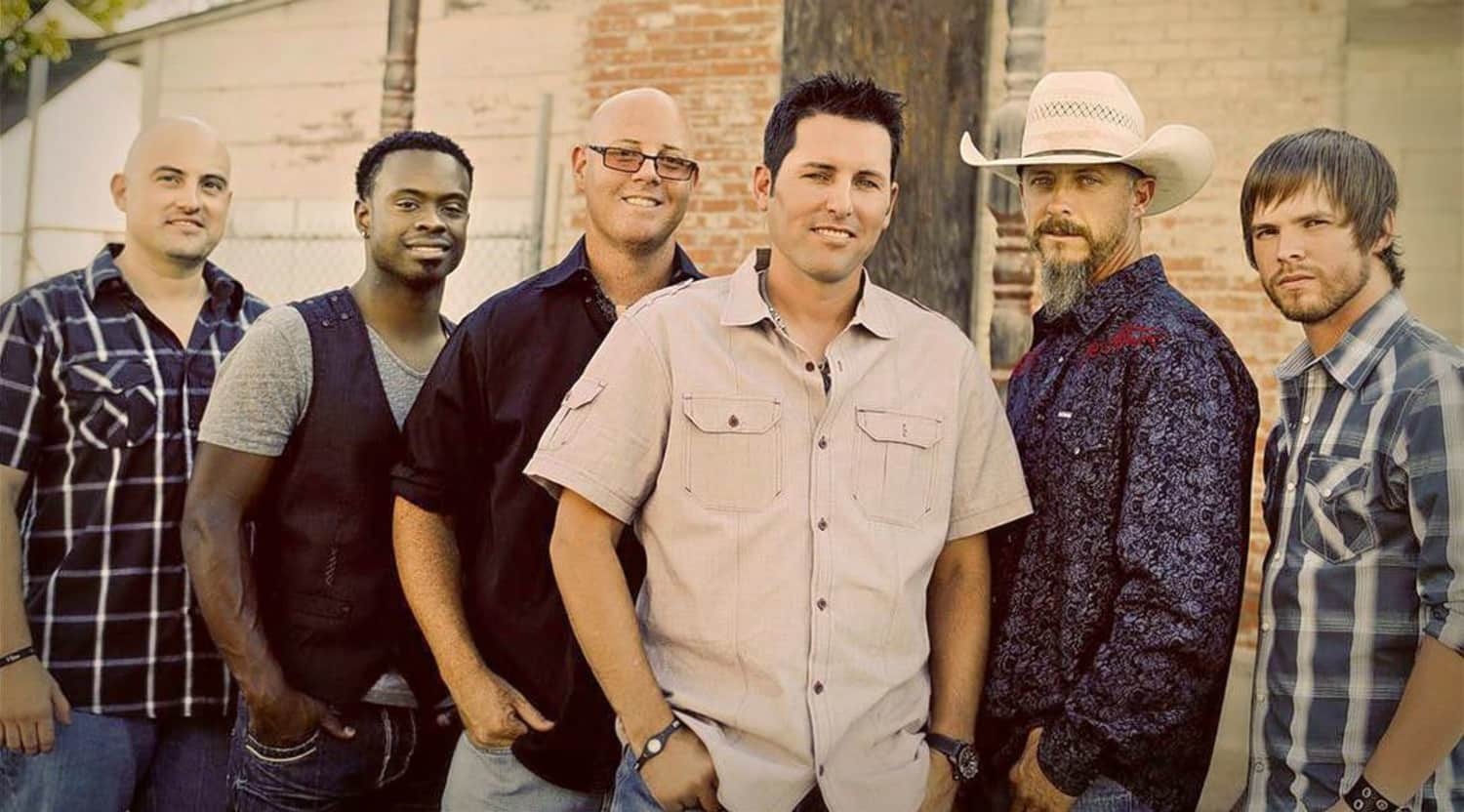 Rovi
Casey Donahew Band Tickets
The Casey Donahew Band Concert Schedule
The Casey Donahew Band will be filling up the one and only Cains Ballroom located in Tulsa, OK for an unforgettable show this November! They will be playing all of their best tunes for a night of music that you will not soon forget. Whether the Casey Donahew Band is playing their most raucous rockers or their most heartfelt ballads, they will create memories to last a lifetime. Don't miss out on your chance to hear the Casey Donahew Band live – get your tickets today!
About the Casey Donahew Band
Quick to mention Garth Brooks, Rob Thomas, and the Rolling Stones as inspirations, Casey Donahew began as a popular act in the Texas bar circuit. Those years of tireless gigs paid off at a national level, however, when in 2009 one of his self-released records made it into the Top 30 album chart of Billboard magazine. Born and raised in a Dallas-Fort Worth-area burg of Burleson, Texas, Donahew began playing in local bars in 2002. His live act would develop into a Springsteen-style event for the younger bar audiences of Texas, maintaining a high level of energy throughout an extremely lengthy set – a set broken up by spirited diversions such as country-rock covers of cuts like "In da Club" by 50 Cent or "Ice Ice Baby". Pam Minick of the famed Texas club Billy Bob's took a shine to Donahew, and when she booked Donahew for a headlining gig, the college crowd flocked to the stage. This age group was an ideal match for the artist's "Donahew-It-Yourself" indie style, and when he issued the 2005 record Lost Days, it sold as many copies on the internet as it did at his concerts. Mentioning all of Donahew's favorite spots in Fort Worth, a cut from the set entitled "Stockyards" became the theme for the city's hockey franchise, the Brahmas. With Brent Wall on guitar, Steve Stone on bass, and Taz on drums, Donahew's 2006 album would be simply named The Casey Donahew Band. The raucous live document Live-Raw-Real, in the Ville would follow in 2008. The following year, with most of the album sales coming from online download platforms, Donahew cracked the Billboard charts with the set Moving On.
Previous Hits
After a number of years of ever-increasing attention as a regional Southwest outfit, the Casey Donahew Band made it into Billboard's Country Albums chart with Moving On in 2009. For Double-Wide Dream, the musician and his band members made further inroads into country-wide popularity and the country radio airwaves by releasing a string of midtempo country-pop songs with sentimental lyrics intended for female listeners. They deviated from the formula a handful of times, kicking it up a notch mid-disc with the rocking "One Star Flag" and closing the set with the cheeky "White Trash Story II (The Deuce)" as Donahew delved into the redneck vernacular and used the four-letter word starting with the letter S. Elsewhere, however, he dialed it back for the Gretchen Wilson-style celebration of the low-income Southern way of life, or at least painted it in rosy hues, most notably on the title track, in which he idealizes trailer park domesticity. "Give You a Ring" is another ode to the settled, married life, but he actually spends more words thinking over a romance that went sour, blaming himself and hoping that things can somehow be made right. This is the theme of "I'd Give Anything", "Regrets", and "Running through My Head". On the other hand, "Let's Not Say Goodbye Again" sees the artist gratefully reunited with a previously estranged love interest and thankful for it. He sings these emotions in a sincere way over accomplished arrangement in which the fiddle and his twang give an edge to country, not pop. His compositions lack the plot twists and striking details of a typical professionally-written Nashville song, which makes them both more authentic and more generic. Most of the cuts also sound radio-ready, while a couple of the wilder rockers indicate that his performances include raucous moments to balance the torch ballads.
The Casey Donahew Band play up their outlaw appeal on the deliriously good cover art for Standoff, designing the jacket as a Western movie poster that recalls the days of High Noon and Stagecoach. Donahew polishes up quite a few evergreen country tropes – losers, lost loves, small towns, and whiskey – but his band members really don't sound all that western, at least in the old school gunslinger sense. They are completely, utterly modern, using bits of dusty Texas country but aligning themselves more strongly to the '80s roots rock style – the sweeping, open plains of Bruce Springsteen, John Mellencamp, and their army of pretenders. At times, Standoff is reminiscent of a rockier, bigger, and more streamlined Turnpike Troubadours – a group from a location close by with rather similar tendencies, but with a stronger literary and country bent. At other times, the album displays just a touch of the swagger of Eric Church and, when combined, gives it an open-hearted and appealing energy that contradicts the conflicting undertones of the cover art and album title. Here, the Casey Donahew Band are eager to please the masses with ballads and rockers alike, so it's hard to resist their warmth and energy by the time Standoff's closer arrives.
Trivia
Despite the Casey Donahew Band's increasing national success, the group likes to keep it real and stay true to the standards of Texas country. They keep their marketing fairly low key, with a Facebook page, YouTube page, and a website, and they continue to perform in the local Texas bar circuit.
The Casey Donahew Concert Experience
Get out your favorite jeans and cowboy boots, and get ready to rock out to the best of the Texas country music scene. The Casey Donahew Band knows what it means to be genuine, singing about heartbreak, the good times, and true Texas culture in a dynamic display of showmanship and talent. The Casey Donahew Band delivers a live show that guys and dolls from Texas and beyond will dig, so don't miss out on your chance to experience a Casey Donahew Band concert with your best buds! Start planning your Casey Donahew Band concert experience today.
Back to Top
Epic events and incredible deals straight to your inbox.