CAROLINA COUNTRY MUSIC FESTIVAL
Looking for

Carolina Country Music Festival

outside the UK?




Check out one of our international sites.

Take me there
Carolina Country Music Festival tour venues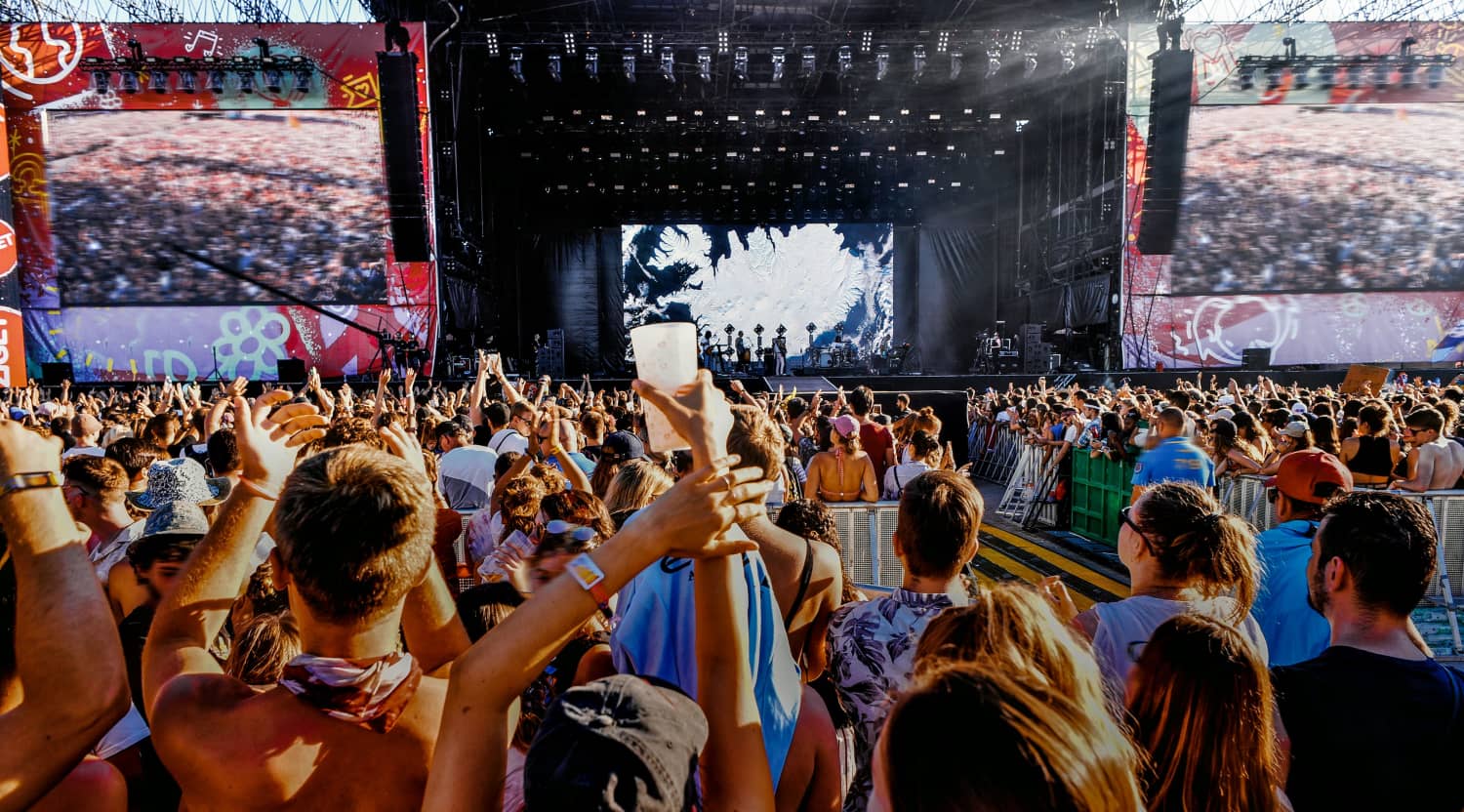 Adobe Stock RF
Carolina Country Music Festival Tickets
Carolina Country Music Festival Tickets
Spending three days in stunning Myrtle Beach, SC, is a kind of nirvana. But naturally, such an excursion becomes much more exciting when you get to watch your favourite country musicians perform while you're there. And when you purchase Carolina Country Music Festival tickets, that's exactly what you can look forward to.
Schedule
The Carolina Country Music Festival happens in early June. Its location is the Myrtle Beach Boardwalk, an impressive feat of engineering that's more than a mile in length. This boardwalk cost more than $6 million to build, and it opened in 2010.
Trivia
Most of the time, when a city holds a major event, civic leaders express total confidence in its success. However, Mark Kruea, Myrtle Beach's official spokesperson, has been a bit more honest. He admits that the people in charge of the city weren't sure if they could handle such a massive gathering. You can imagine their pleasure, then, when this festival proved to be so enjoyable to so many people.
Band/Singer
The Carolina Country Music Festival is a collaboration between Visit Myrtle Beach, a local tourism organisation, and Full House Productions (FHP), a marketing company that's based in Charlotte, NC. FHP, which was founded in 1998, studied several sites before choosing Myrtle Beach as the place to launch what would become the largest country festival in the American Southeast. The inaugural concerts featured dozens of acts, including Lady Antebellum, Big & Rich and Eric Church.
Breakthrough
The first staging of this event was also its breakthrough. That's because it accomplished almost everything that its planners could've hoped for. It attracted international celebrities. It earned positive press. It went off without a serious hitch; there were no major problems with traffic or parking. Most importantly, it entertained masses of country fans. In fact, 2015's Saturday night show saw more than 19,000 people assembled on and around the boardwalk. This level of success ensured that the event would be viable for years to come.
Hit Albums
If there's one thing that many of the Carolina Music Festival performers have in common, it's making popular records. Indeed, they've given us masterpieces such as "Me and My Gang" (2006). That release from Rascal Flatts topped Billboard's country charts for an amazing 15 weeks, and it featured enduring favourites like the sad and twangy "What Hurts the Most" and the bouncy cover of Tom Cochrane's "Life Is a Highway." And who could forget "Small Town Girl" (2006), which was Kellie Pickler's debut album? With melodramatic ballads and humorous, rock-inspired tunes, this CD has plenty for hardcore country fans and casual listeners alike.
Show Experience
The family-friendly Carolina Country Music Festival begins with a brief concert on Thursday evening. By Friday, it's in full swing, and it concludes on Sunday. Guests can buy tickets for the whole thing, or they can opt for a two-day pass. Be aware that this celebration has two stages. The fenced-in main stage is positioned just in front of the beach. It's flanked by enormous video screens, and it boasts headlining acts three nights in a row. The smaller stage, meanwhile, is located near Highway 501. Together, those two sites occupy 18 acres, and they feature food and beverage vendors, merchandise booths, mechanical bulls and even a zip line. As a final note, this festival is cashless. Attendees store money on electronic wristbands and use those nifty devices to purchase refreshments and souvenirs.
Back to Top
Epic events and incredible deals straight to your inbox.