The Tom Brady Effect: Bucs See Jump in Site Traffic on StubHub
March 23, 2020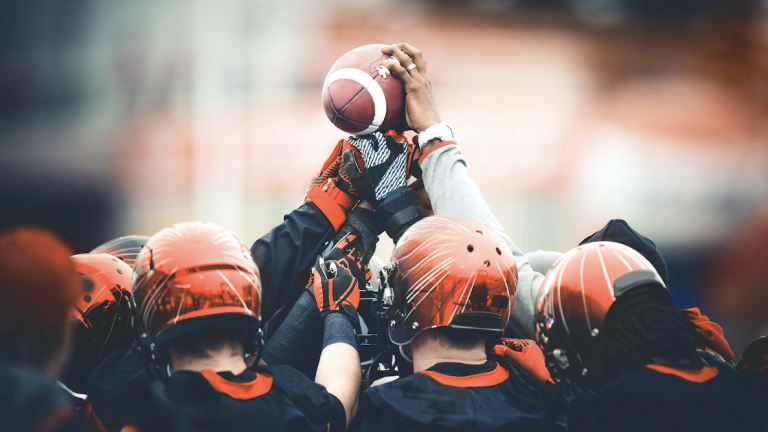 Many eyes are on NFL free agency this year, not only because it's the only hint of sports that Americans have to pay attention to right now, but also because there are some big names hitting the market this year. Most notably: Tom Brady. 
Though the NFL schedule has yet to be released, StubHub has tracked how many fans visit team pages on StubHub - from the Chargers to the Patriots to the Buccaneers. When the Brady-to-Bucs rumors began swirling on March 17, traffic to the Bucs team page on StubHub began to rise. By the 18th, when the news became all but official, the number of visitors was 71x higher than two days before. 
StubHub broke down the numbers of just how massive his signing was:
Traffic to the Bucs team page on StubHub on March 18 was 144x higher than the traffic on March 18, 2019. 
Tampa Bay's page on StubHub had more site visits than any other team this week. The Bucs had 120% more visitors than the #2 NFL team of the week, the Las Vegas Raiders. 
Top NFL Teams by Site Traffic This Week:
Tampa Bay Buccaneers
Las Vegas Raiders
Dallas Cowboys
Atlanta Falcons
Chicago Bears
Last week, the Bucs experienced the highest traffic on StubHub across music and theater, in addition to sports, beating BTS by 48%, Billie Eilish by 61% and Lady Gaga by 170%, the next-highest performing pages. 
A year ago, the Bucs weren't even in the top 10 of site traffic during the first week of free agency. 
BRADY vs. LEBRON
The last time fans saw this excitement for an iconic player joining a new team was in 2018 when LeBron James joined the Lakers during free agency. However, even that move doesn't compare to Brady's influence on StubHub this week. 
Brady's announcement drove 71x more visitors to the Bucs page on StubHub this year, compared to only 36x more visitors to the Lakers site after LeBron's signing last year. 
"When a sports icon like Tom Brady chooses to leave the renown organization that he's been with for nearly 20 years, all sports fans take notice," said Akshay Khanna, general manager of sports at StubHub. "It's no surprise that Tampa Bay fans are searching for him, but the volume of site traffic that we saw over the first week of free agency has been truly remarkable. To have 71 times more visitors than the day before truly shows how influential Brady is in the NFL."