Looking for Brunori Sas outside the UK?
Check out one of our international sites.
Take me there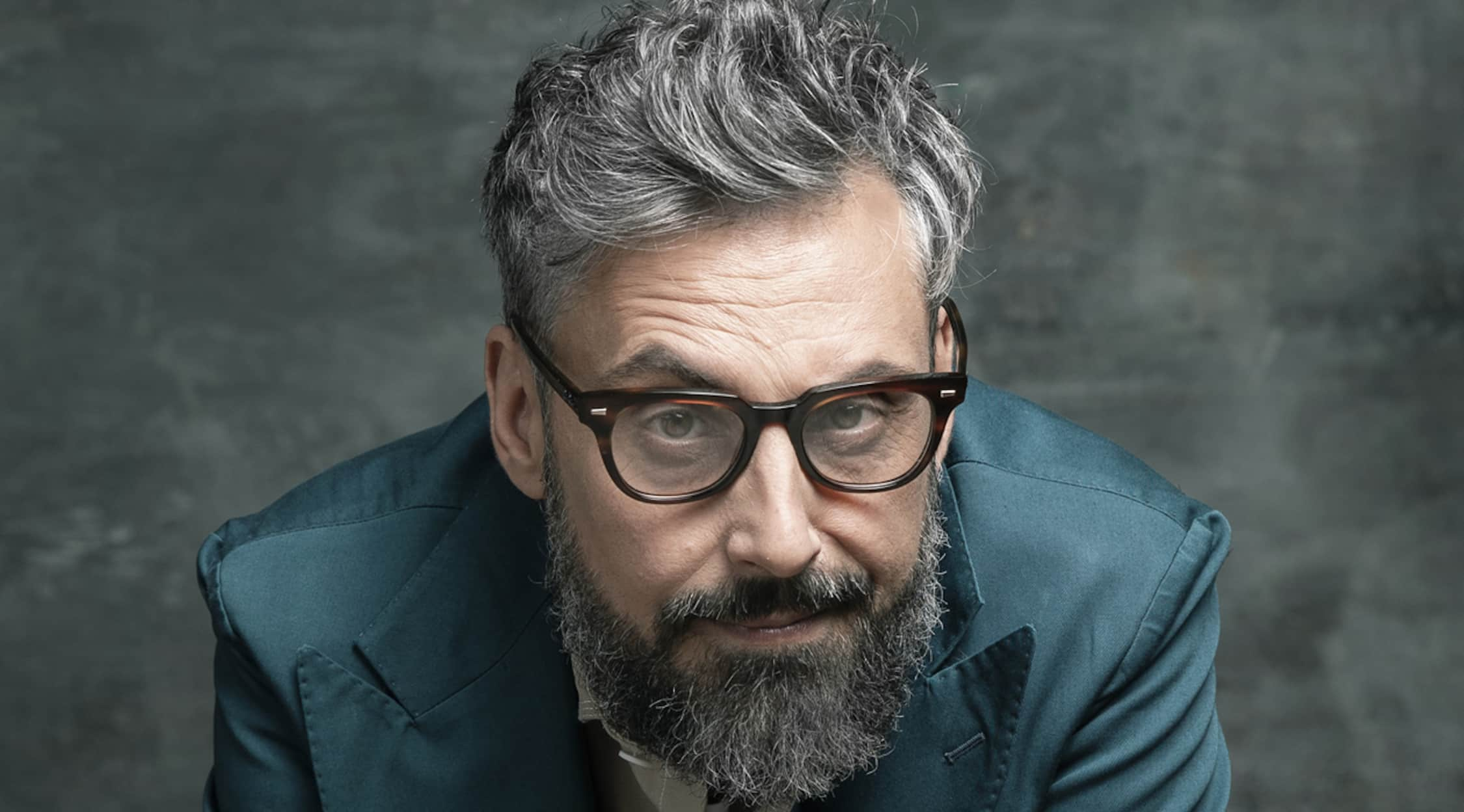 Brunori Sas Tickets
Brunori Sas: Italy's Multi-Talented Singer-Songwriter
Thanks in part to his trademark glasses and moustache, Brunori Sas stands out as one of the most interesting and identifiable solo acts in Europe, although he's been known to perform as "Brunori Without A Moustache" from time to time. Italian songwriter Sas boasts a very upbeat musical style, which proves especially enjoyable at his live concerts.
Schedule
Brunori Sas primarily tours in Italy, although he often departs his home country in order to perform in other European venues. His current tour includes a stop at Das Bett in Frankfurt, as well as a visit to London's Water Rats.
Trivia
In Francavilla Fontana, it is possible to go down to the Brunori Cafe and enjoy a warm drink while listening to music created by the dining establishment's namesake. Complete with Brunori's trademark glasses and moustache on the wall, the Brunori Cafe is a quaint destination for anyone looking for a laid-back experience and cup of coffee. It also is proof of the artist's impressive level of influence in his home country.
Brunori Sas has been involved with a number of different charities throughout the years, most notably his work with UNICEF and their No Lost Generation campaign with the children of Syria. Sas also offered his support after the earthquake in his home province of Cosenza. Fans appreciate the artist's dedication and are eager to purchase Brunori Sas tickets that support great causes.
Singer
Multifaceted Italian singer-songwriter Brunori Sas has been involved with a variety of impressive projects since breaking into the European music scene. After forming the indie band Blume, Sas decided to go on his own and thus began his solo career. He has proven to be a prolific writer and performer ever since, releasing three solo albums and lending his talents to various children's programmes such as "Arturo & Kiwi," and the soundtrack to the film "A Star Is Born."
Breakthrough
After releasing one record as a part of the indie group Blume, Brunori Sas ventured out on his own as a soloist, and the results were immediately positive. His debut album, Vol. 1, saw the Italian songwriter in top form, winning the Premio Campi award for best debut album. Sas also took home the prestigious Targa Tenco award as the best newcomer in Italian music. A non-stop tour of his home country followed, which garnered a great deal of critical acclaim, allowing Sas to achieve an even greater level of notoriety in Italy and beyond.
Hit Albums
Brunori Sas made his debut as a solo artist with his first record, Vol. 1. The album put the young Italian songwriter on the map, who would go on to claim numerous awards and accolades. Vol. 2 - Poor Cristi would follow a few years later, and Sas showed that his award-winning debut was no fluke. One of the tracks off the album, "Una Domenica Notte," inspired a feature film of the same name by director Giuseppe Marco Albano, and it wouldn't be the last time Brunori Sas would be involved with films. He produced the soundtrack to Lucio Pellegrini's "A Star Is Born," and in the same year, released his third album, Vol 3. - The Road to Santiago Taxi.
Show Experience
Brunori Sas shows are undeniably energetic. The artist encourages crowd participation, with audience members often singing and dancing along to his upbeat numbers. At many shows, lighting and smoke are added to great effect, as are unique projection art demonstrations.
Back to Top
Epic events and incredible deals straight to your inbox.