Looking for Black Rivers outside the UK?
Check out one of our international sites.
Take me there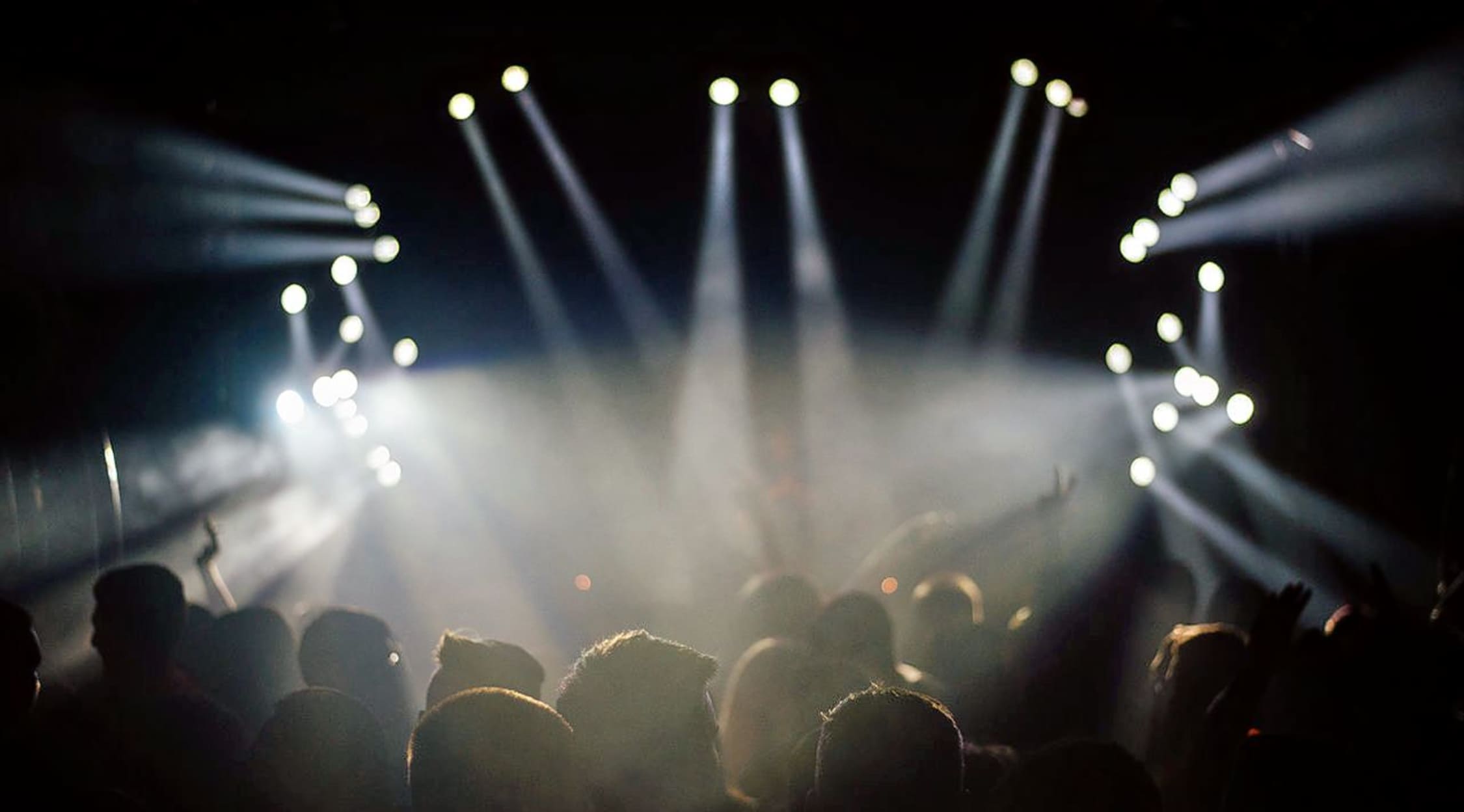 Stocksy
Black Rivers Tickets
Hop on the Black Rivers Bandwagon
Come out for a night of fun and good tunes at a Black Rivers concert. Black Rivers grew out of the widely popular UK band, Doves, whose members called a hiatus to reform under a new name. The newly-formed band already has fans lined for their shows, so get your Black Rivers tickets while they last.
Schedule
Black Rivers' upcoming tour kicks off with a show in Leeds at the Belgrave Music Hall before taking their performance to the Odyssey Arena in Belfast. After venturing outside of the UK to play a show in Dublin, Ireland, the band returns home for a concert at the Capital FM Arena in Nottingham. Black Rivers then continues their tour in Glasgow at the SSE Hydro and in Manchester at the Phones4u Arena on their way to the O2 Arena in London. Following their show in London, Black Rivers then heads to Paris and Milan before wrapping up their tour in Berlin.
Trivia
Two members of the band, brothers Jez and Andy Williams, took to isolating themselves in a cottage in the woods of Angelsey in order to spark their creativity as well as avoid the distractions from their family and friends. The siblings, who have been playing together for over 20 years, used the formation of Black Rivers as an opportunity to change their sound from that of their prior band. The brothers are twins and have attributed much of their musical success to their "twin synergy."
Band
The Williams brothers, along with their friend Jimi Goodwin, formed Doves in high school. The band was originally known as Sub Sub and made house music and EDM before changing their name and direction in 1998. After switching to alternative rock, Doves released four albums before the band decided to go on hiatus in 2010, leading to the formation of Black Rivers. Though Doves have not officially broken up, and plan on making music once again in the future, the Williams brothers agree that Black Rivers is their priority right now.
Breakthrough
While the Williams brothers have only released two songs under the name of Black Rivers - "The Ship" and "Voyager 1" - they are well known throughout the UK because of their success with Doves. That said, fans love what they have heard so far from Black Rivers and are eager to see them live in concert after waiting four years since the last Doves tour.
Hit Albums
Black Rivers' debut album is not yet complete, but the band has announced that the unnamed album will be released early next year. However, the duo did release four albums as Doves, including The Last Broadcast and Some Cities, which both reached the top spot on the UK albums chart. Their two number one albums, along with their riveting on stage performances as Doves, have gained Black Rivers a large fan base before the release of their debut album.
Show Experience
Black Rivers' live performances are extremely intimate and engaging for those in attendance. The atmosphere is dark and mellow during their softer songs, but the light show and the mood heat up when the band starts to play faster numbers. Since there are only two members of the band, they have other musicians join in on their live shows on bass and keyboard. While the crowd is quiet for the most part, singing, dancing, and cheering is encouraged when the band gets louder and in between songs. Black Rivers' onstage performance is extremely passionate, and it is hard to tell the difference between their live sound and their studio sound.
Back to Top
Epic events and incredible deals straight to your inbox.