Looking for

Big Grams

outside the UK?




Check out one of our international sites.

Take me there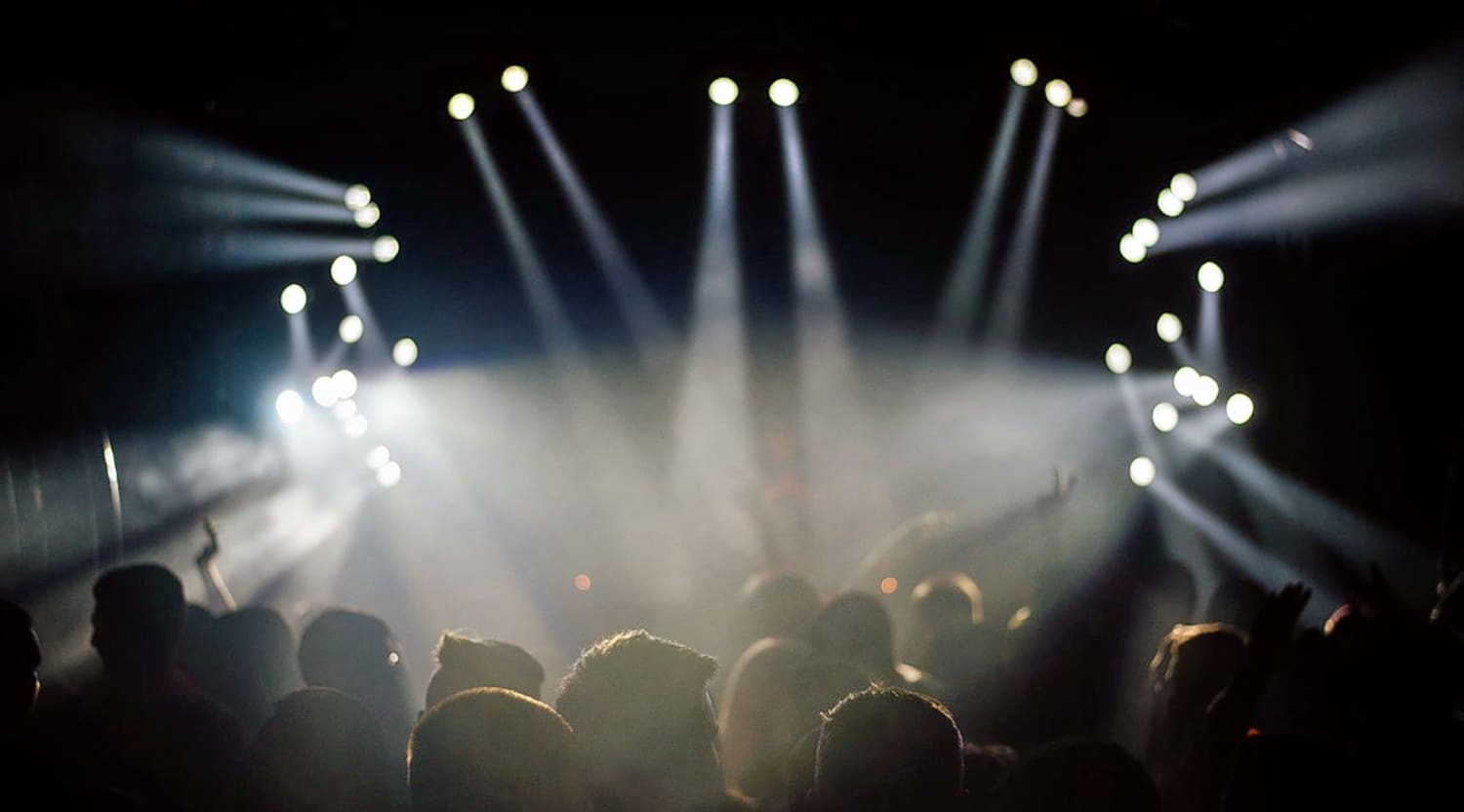 Stocksy
Big Grams Tickets
Big Grams – The 2016 Tour
Big Grams have booked a number of exciting festival gigs for 2016 (Air & Style Festival, Okeechobee Music & Arts Festival, Hangout Festival) as well as an arena show at the Red Rocks Amphitheatre in Morrison. Big Grams, the smashing collaborative project of Phantogram and Outkast's Big Boi, are guaranteed to put on a live show that is unlike anything you've ever seen. You should do your best to see Big Grams when you have the chance, because there is no telling how long Big Boi and Phantogram will be on the live circuit together. Don't miss out on your opportunity to catch this three-piece supergroup live and in the flesh! Get your tickets today.
About Big Grams
Big Grams is the collaboration of rapper Antwan "Big Boi" Patton of the Atlanta-based hip-hop act Outkast and electronic indie duo Phantogram (Josh Carter and Sarah Barthel) of Greenwich, New York. In Big Grams, the artists push themselves beyond their respective comfort zones, experimenting with concepts they would not have otherwise explored.
Born February 1, 1975, Antwan André Patton is better known as Big Boi, the rapper, record producer, songwriter, and actor whose most widely-known work is with André 3000 in Outkast. Patton was already interested in hip-hop when he met André "3000" Benjamin in the early '90s at Tri Cities High School. The two eventually teamed up as Outkast and joined the LaFace Records roster. Patton's work in Outkast has yielded six studio albums. His solo debut album, Sir Luscious Left Foot: The Son of Chico Dusty, arrived in July of 2010 to critical acclaim and respectable sales. In 2012, he issued his sophomore solo effort, Vicious Lies and Dangerous Rumors. Patton often uses his work to criticize the issues that plague both the world and the African American community. An example of this is 2003's "War", a searing attack on the War on Terror and the Bush administration. Another is 2008's "Sumthin's Gotta Give", featuring Mary J. Blige, which discusses Barack Obama and the state of America.
Phantogram, formerly known as Charlie Everywhere, is an electronic indie duo formed in 2007. Sarah Barthel helms vocals and keyboards, and Josh Carter takes on vocals and guitar. The name of the band is derived from the optical illusion in which two-dimensional pictures seem to be three-dimensional. The duo have described their sound as psychedelic, street beat pop. According to Carter, their songs have airy vocals, spacey keyboards, swirling guitars, and lots of rhythm. Barthel and Carter were inspired by artists such as Prince, Kevin Shields, Yes, Sonic Youth, Madlib, Serge Gainsbourg, John Frusciante, The Flaming Lips, J Dilla, Cocteau Twins, David Bowie, and The Beatles. Phantogram write and record in a barn called Harmony Lodge in upstate New York. They have released two studio albums (2009's Eyelid Movies and 2014's Voices), four EPs (2009's Phantogram, 2009's Running from the Cops, 2011's Nightlife, and 2013's Phantogram), and eight singles. Since 2014, Sarah Barthel and Josh Carter have been represented by Reservoir Media Management as individual songwriters.
The two acts joined up after Patton discovered Phantogram's music through an Internet pop-up ad. He posted online about their music, and the duo, who counted Outkast among their biggest inspirations, enthusiastically responded. Eventually, they met in person at a California music festival, and Patton invited the pair to work with him. Phantogram provided three tracks for Patton's 2012 solo set, Vicious Lies and Dangerous Rumors. The three artists remained close, and in 2014, Barthel revealed that they would be collaborating on an EP. In the summer of 2015, Phantogram and Big Boi officially named the project Big Grams, and worked on an eponymous seven-track EP featuring guest appearances by Run the Jewels and Skrillex, preceded by the lead single "Fell into the Sun".
Previous Hits
Big Grams' single "Lights On" (2015) was a Top 40 rock track, and their eponymous EP (2015) was a crossover hit, making the Top Ten on the rap and rock charts, as well as cracking the Billboard 200's Top 40.
Having already collaborated on Antwan "Big Boi" Patton's 2012 effort Vicious Lies and Dangerous Rumors, the project known as Big Grams subsequently developed and eased into existence with the busy, interesting, self-titled seven-track EP. It might be too busy for some, and five genre-jumping, vibrant songs from the core group appear before "Born to Shine", featuring Run the Jewels, which imagines Goldfrapp as a strip-club house band. Skrillex then transforms the three-piece into trap stars on "Drum Machine", a track that falls somewhere between a Major Lazer album compressed into one song and "Watch Me (Whip/Nae Nae)". The act's solo songs are just as thrilling, with the surging "Goldmine Junkie" sounding like the next "Unfinished Sympathy", and "Fell the Sun" telling the story of Icarus with additional "D" from Patton. The rapper's bountiful sex talk makes Phantogram seem like David Bowie and Catherine Deneuve in The Hunger, a sexy and stoic duo who let others do their dirty work. Just like those vampires, the Big Gram EP dazzles and then dissolves before the sun rises, leaving listeners with the heart-pumping sensation of "wow", followed by the less satisfactory "what just happened?"
Trivia
Antwan "Big Boi" Patton's other collaborations include a new production with the Atlanta Ballet. The show, titled Big, debuted at Atlanta's Fox Theater in April of 2008. The production was choreographed by Lauri Stallings and performed by local youth and Atlanta Ballet dancers. During the performances, music may be played live onstage.
The Big Grams Concert Experience
Prepare to experience a show unlike anything you've seen before. Big Grams brings together Antwan "Big Boi" Patton of Outkast and electronic duo Phantogram for a thrilling supergroup collaboration. As the three-piece roll through their exhilarating catalog of stylistically diverse tracks, you will be amazed by the unexpected harmony of the two acts. Drawing on the talents of Skrillex, Run the Jewels, and other talented guests, the Big Grams set is sure to blow your mind. Don't miss out on your chance to see one of the most exciting collaborations of 2015!
Back to Top
Epic events and incredible deals straight to your inbox.