Looking for

Banks and Steelz

outside the UK?




Check out one of our international sites.

Take me there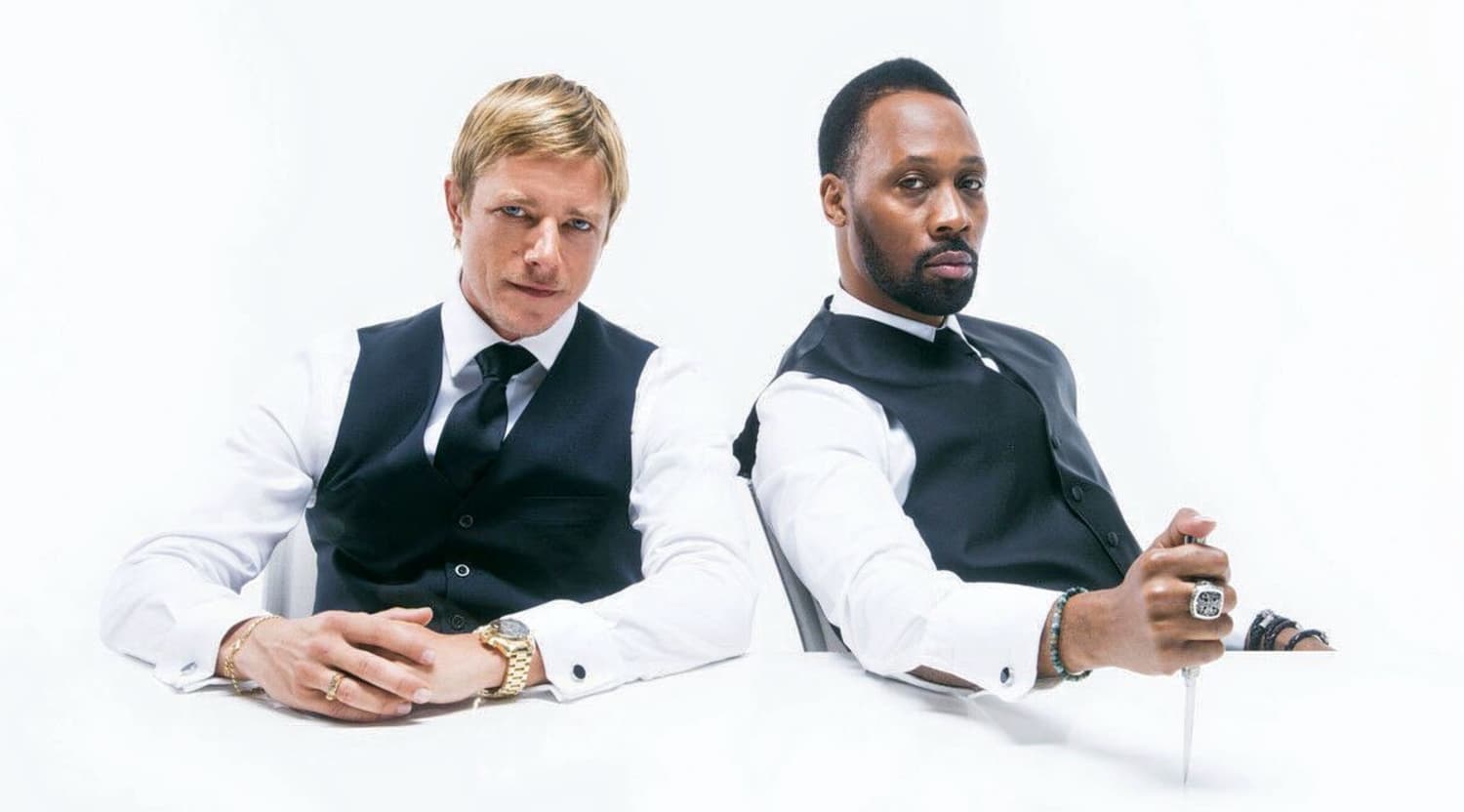 Rovi
Banks and Steelz Tickets
Banks and Steelz Tickets
Every once in awhile, a musical collaboration emerges and excites fans and critics alike. Banks and Steelz is one of these types of collaborations, as it features the acclaimed musicians Paul Banks and RZA. Banks, who established his reputation as the stellar lead singer of the band Interpol, and RZA, whom you best know as a member of the Wu-Tang Clan, joined forces just a few years ago to form Banks and Steelz, yet they have already solidified their position as one of the most exciting new forces in modern music. This East Coast hip-hop duo is one you certainly won't want to miss seeing in concert when you have the chance, so be sure to grab your Banks and Steelz concert tickets as soon as possible.
In the upcoming months, Banks and Steelz will be performing at a handful of top-tier music venues throughout the US and the UK, such as the Tank Room in Kansas City, the Crescent Ballroom in Phoenix and the KOKO in London.
Banks and Steelz Background
Banks and Steelz is an exciting new alternative music duo composed of Paul Banks and RZA. Prior to joining forces to create this exciting hip-hop outfit, both Banks and RZA had achieved great success in the mainstream music scene. Banks rose to stardom as the lead singer of Interpol and RZA achieved success as a member of the Wu-Tang Clan. In 2011, the duo began recording music together casually, but they never expected their demos to lead to the formation of Banks and Steelz. A couple of years later, however, Banks and RZA realized that they made knockout hip-hop music together, and thus they officially decided to start working on a studio album as Banks and Steelz.
On August 26, 2016, Banks and Steelz released their debut studio album, "Anything But Words," which scored a spot on the Billboard 200. Even though both Banks and RZA have to juggle other music projects, they put aside time to collaborate as Banks and Steelz, and music lovers around the world definitely benefit from their collaboration. So far, Banks and Steelz has released a handful of popular singles, including "Love and War," "Sword in the Stone" and "Anything but Words." As a duo, Banks and Steelz has worked with artists like Kool Keith and Ghostface Killah, and there is no doubt that this duo will soon become one of the leading duos in the modern hip-hop scene. These talented musicians know how to craft some explosive alternative hip-hop anthems, and now you just might get to see Banks and RZA showcase their musical talents live in concert. As Banks and Steelz embark on a tour in support of their debut album, make sure that you have tickets to at least one of these highly anticipated upcoming hip-hop shows.
Banks and Steelz Greatest Moments
Banks and Steelz has created a unique blend of indie rock and mainstream hip-hop, and their originality has earned them performing slots at music festivals like Life is Beautiful, FYF Festival and Austin City Limits.
Back to Top
Epic events and incredible deals straight to your inbox.