Looking for Absinthe Los Angeles outside the UK?
Check out one of our international sites.
Take me there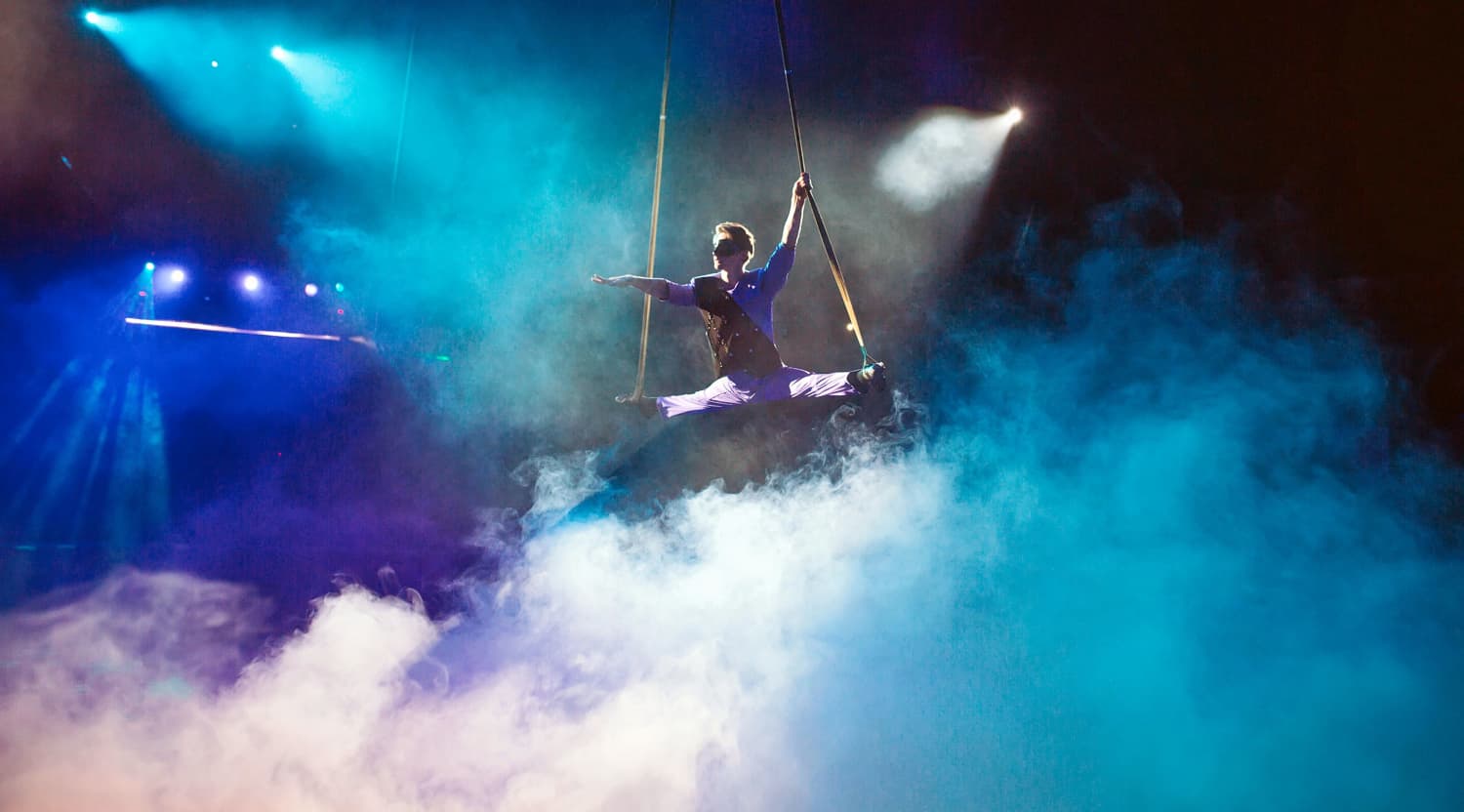 Alamy
Absinthe Los Angeles Tickets
Absinthe Los Angeles Tickets
Las Vegas's wildest show, Absinthe, is coming to Los Angeles for a limited time. Part steampunk, part burlesque and part acrobatics, this show is naughty, lively and filled with acts that will entertain and shock. This show is an intimate affair with guests seated close to the small, action-packed stage. Absinthe is a theatrical adventure told by a host meant to offend and entertain everybody. No topic is off the table with this raunchy, sexy show. A Speigelworld production, Absinthe takes the idea of the traditional variety shows and vaudeville performances and gives their show a modern twist and a unique touch. The act includes burlesque dancers, circus performers and international artists. The show is a parody of the popular Cirque du Soleil shows, and many performances revolve around controversial aspects of the entertainment industry, making it quite unique, wild and even dangerous. The show has been running since 2006 in Las Vegas and will visit Los Angeles for a limited time. Absinthe takes place in a tent in LA Live in downtown Los Angeles when it visits the area.
All About Absinthe
The show is hosted by the foul-mouthed and offbeat Gaziollionaire, who is known to poke fun at front-row guests quite freely. His irreverent style of comedy leaves all topics for discussion, making this a show for those looking for a heavy dose of humor. Gazillionaire guides the performances that occur over the course of the evening, returning to the stage with his assistant to entertain and further continue his offensive remarks over the course of the evening. The show focuses around themes of the industry and features an entertaining cast in an adult-themed playground that offers gravity-defying performances, sensuality and decadence. The host and barely dressed acrobatic performers are flying above your head, making for an intimate show beyond your imagination.
Where can I buy Absinthe Los Angeles tickets?
Tickets for Absinthe Los Angeles are available at StubHub. Absinthe typically has one or two shows a night, and you can choose from a variety of seating choices, including reserved seating, preferred seating and Impresario's reserve, front-row cabaret tables.
Is Absinthe Los Angeles suitable for all ages?
No, it is not. This Las Vegas show is for adults only. It has inappropriate and mature themes and may offend sensitive viewers. This show is not for the fainthearted, but it is intended for those looking for a wild, sexy night full of laughs and dangerous acts.
What kinds of performances will I see in Absinthe Los Angeles?
Absinthe is a combination of acrobatic circus performances, burlesque, song and dance and various theatrical stunts. Performed on a small stage, these performers make the best of this immersive adult playground. Gazillionaire and his assistant named Daisy will guide your evening with their own touch of humor and naughtiness, making it a nice combination of performances.
What days can I see Absinthe Los Angeles?
Absinthe will be playing in Los Angeles for a limited time. You can see their event schedule and look for tickets at StubHub.
Who will most enjoy Absinthe Los Angeles?
This is the show you want to go to if you are looking for a wild, sexy night of acrobatics and comedy. Excess, indulgence and sensory stimulation is all part of the show. The performers even encourage you to get up close and personal and visit the cash bar during the show. Absinthe is a great show for 20- to 30-somethings looking for a wild night out with friends or a significant other. Expect to be appalled and entertained throughout the night, especially if you are sitting in the front.
What shows are similar to Absinthe?
If you enjoyed Absinthe, then you will likely enjoy Opium and Atomic Saloon Show, both of which are also produced by Speigelworld.
Back to Top
Epic events and incredible deals straight to your inbox.