Looking for Absinthe Las Vegas outside the UK?
Check out one of our international sites.
Take me there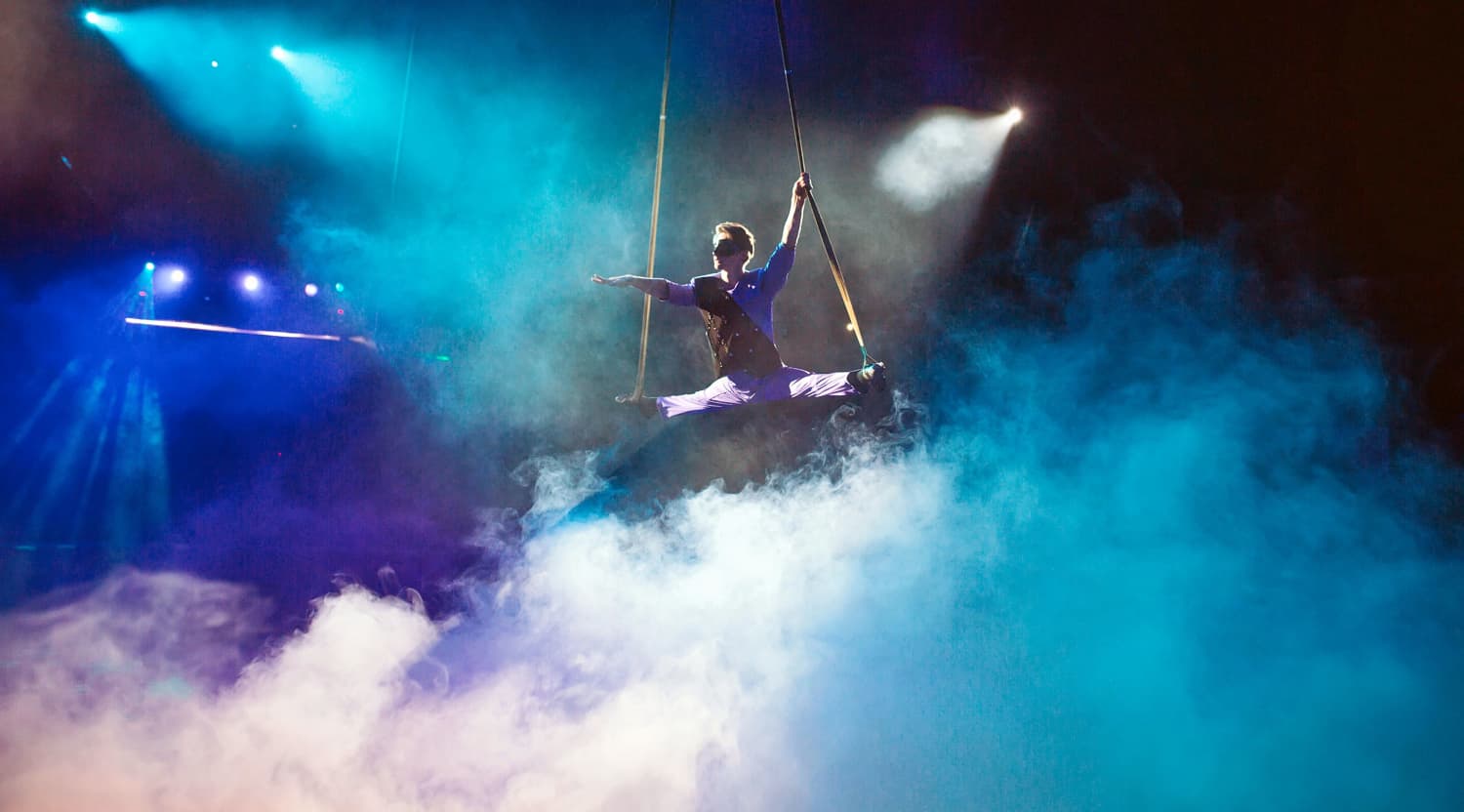 Alamy
Absinthe Las Vegas Tickets
Absinthe Las Vegas Tickets
Absinthe is the quintessential Las Vegas show, raunchy, rowdy, and filled with acts to blow your mind. This show is quite an intimate affair, with guests so close to the action that there's not one bad seat in the house. Absinthe is a theatrical adventure, told by unique host, that is meant to offend and entertain at the same time. No topic is too much with this offbeat and wildly sensual show. A Speigelworld production, Absinthe improvises on traditional variety shows and vaudeville performances, giving the show a modern and outré touch. The act includes burlesque dancers, sideshow performers and international artists. The show itself is a parody of the popular Cirque du Soleil shows, and many performances revolve around controversial aspects of the entertainment industry, making them wild and even dangerous. Absinthe takes place in the Spiegeltent at Caesars Palace. The show has been running since 2006 and hosted at Caesar's Palace since 2011. It has become one of Las Vegas's greatest draws.
What is Absinthe Las Vegas about?
The show is hosted by the colorful Gaziollionaire, known to poke fun at front row guests in a quite uninhibited way. His irreverent style of comedy leaves anything on the table, making this a show for the thick skinned. Gazillionaire guides the performances that occur over the course of the evening, returning to the stage with his assistant to entertain and further embellish filthy remarks throughout the night. The show focuses around themes of the entertainment industry and features an eccentric cast in a debaucherous playground that offers death defying thrills, raw sensuality, and excess. The host and scantily dressed acrobatic performers are right above your head, which makes for an intimate show that will keep you at the edge of your seat. Some performances include The Tsukkini Brothers, Gertie the Gimp in a Blimp, The Bodyguards, The Tap Dancers and Skates of Hell, which involves a priest and nun stripping and roller-skating to Hozier's "Take Me to Church."
Where can I buy Absinthe Las Vegas tickets?
Tickets for Absinthe Las Vegas are available on StubHub. Absinthe has two shows every night.
What ages is Absinthe Las Vegas suitable for?
This Las Vegas show is for adults only and its raunchy and mature themes may offend more sensitive viewers and might not be for the fainthearted.
What kind of performances will I see in Absinthe Las Vegas?
Absinthe is a combination of circus, singing, dancing, burlesque, acrobatics and various theatrical antics. Performing on a small intimate stage, these artists make the best of this immersive adult playground.
What days can I see Absinthe Las Vegas?
Absinthe has shows at Ceasar's Palace in Las Vegas every night at 8 p.m. and 10 p.m. The show runs about an hour and a half. During the holidays, there are three shows on Saturday at 7 p.m., 9 p.m. and 11 p.m.
Who will most enjoy Absinthe Las Vegas?
This is the show you want to go to if you are in the mood for a sexy night full of laughs and dangerous feats. Excess, indulgence, and over-the-top stimulation is all part of the show. They even encourage you to visit the cash bar during the performance. Absinthe is a great show for 20- to 30-somethings looking for a raunchy night out with friends or a significant other. Expect to be appalled and surprised throughout the night, especially if you are sitting in the first few rows.
Who are the creators of the Absinthe Las Vegas show?
The show is put on by Base Entertainment and Spiegelworld, produced by Ross Mollison and directed by Wayne Harrison.
Back to Top
Epic events and incredible deals straight to your inbox.