Looking for A Bronx Tale Englewood outside the UK?
Check out one of our international sites.
Take me there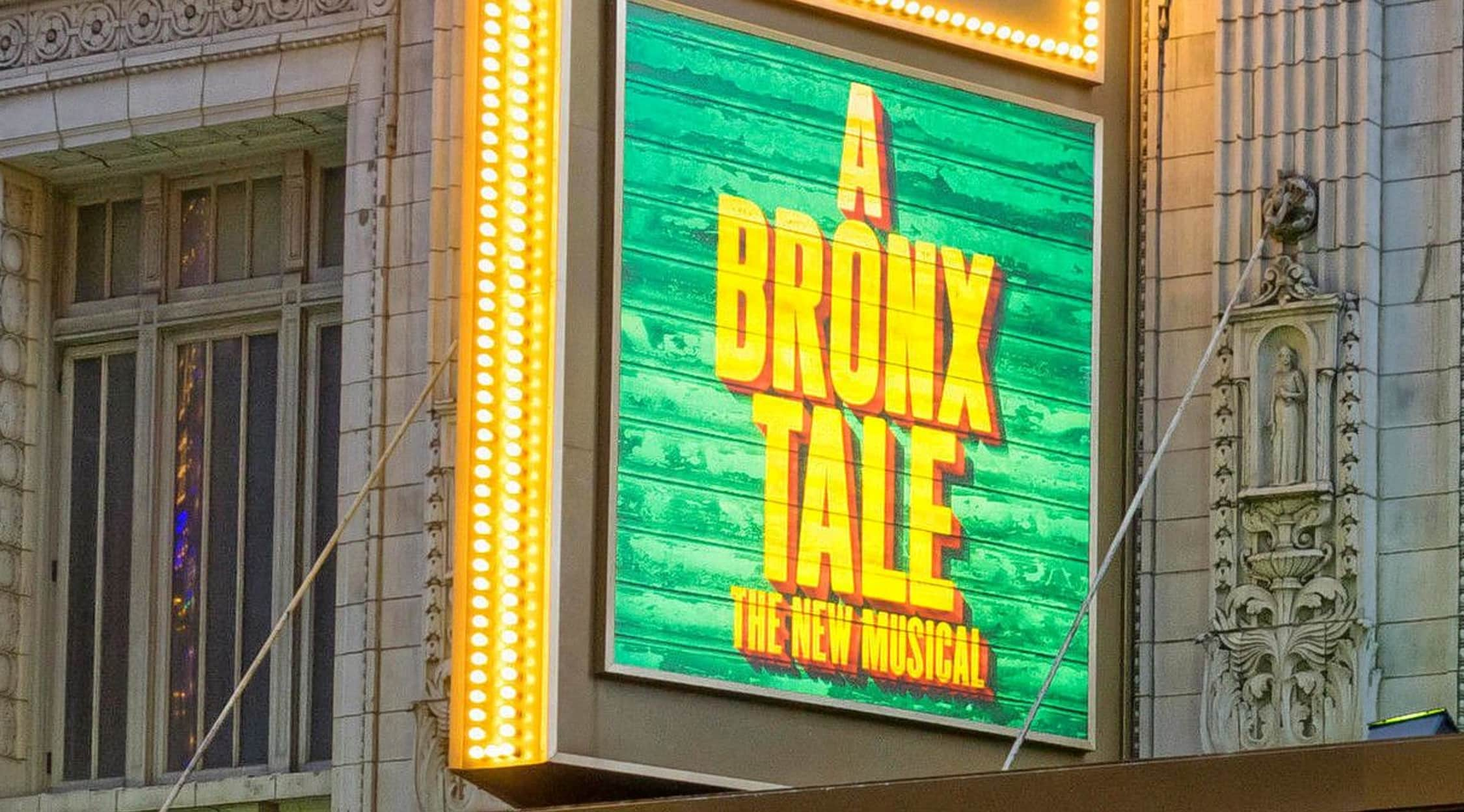 Alamy
A Bronx Tale Englewood Tickets
A Bronx Tale Englewood Tickets
A Bronx Tale is based off the one-man autobiographical show written by Chazz Palminteri, who has also seen success in The Usual Suspect and Bullets over Broadway. The play premiered in Los Angeles in 1990 followed by a successful, four-month run off-Broadway. As big of a hit as the show was initially, it only became more popular after the release of the successful movie of the same name. This is one show that you will not want to miss. Though the show has its violent moments, it tells a great story, so pick up a pair of A Bronx Tale tickets before they're sold out!
A Bronx Tale Englewood
Struggling actor Chazz Palminteri took fate into his own hands when he wrote this semi-autobiographical, one-man show that initially had successful runs in both Los Angles and New York. It tells the story of Calogero Anello, a young boy from the Bronx working class who gets involved in the world of organized crime. The show was turned into a Robert De Niro-directed film in 1993 with Palminteri working on the screenplay. The play is making its way around the United States and StubHub has tickets for every stop on the tour including A Bronx Tale New York tickets .
A Bronx Tale Englewood Bergen Performing Arts Center Tickets
Bergen Performing Arts Center is home to the Englewood production of A Bronx Tale and is the ideal setting in which to take in this one man show. In addition to plays like A Bronx Tale, Bergen Performing Arts Center hosts opera, ballet, musicals, symphony concerts and much more. As anyone familiar with the Englewood area will attest, Bergen Performing Arts Center is a hub for the arts in the New Jersey area and simply one of the finest venues on the eastern sea board. Buy Bergen Performing Arts Center tickets from StubHub to enjoy a spectacular performance in this outstanding venue.
A Bronx Tale Englewood Bergen Performing Arts Center
Performing across the nation this year, A Bronx Tale is a riveting story about growing up around organized crime. The show's revival began in 2007 and premiered at the Walter Kerr Theatre. This show is unforgettable and has people around the country gravitating toward its originality, so grab theater tickets now. These tickets will not be available long as the play has proven to be a critical and commercial success.
A Bronx Tale Tour
A Bronx Tale is coming to New York for a limited time only and you simply cannot miss the show that launched the career of actor/writer Chazz Palminteri (The Usual Suspects). This gritty drama has everyone in the Big Apple buzzing so hurry up and get your tickets to see A Bronx Tale while there's still some left! Tickets are sure to sell quickly for this much hyped production which has already been adapted to the silver screen. Do not hesitate or you might miss out on the chance to see this one of a kind play. Buy theater tickets for A Bronx Tale from StubHub today!
Back to Top
Epic events and incredible deals straight to your inbox.