Looking for A Bronx Tale Boston outside the UK?
Check out one of our international sites.
Take me there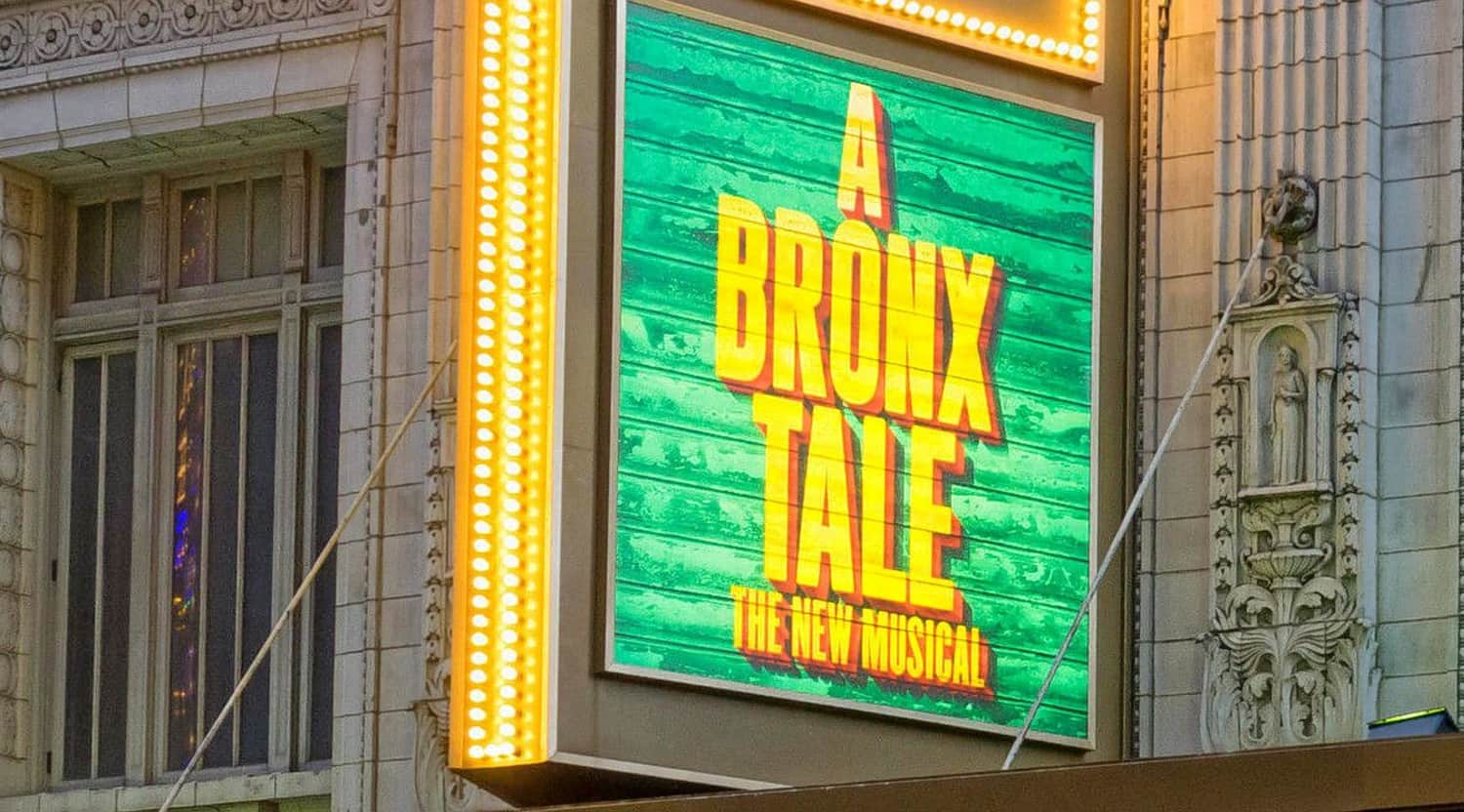 Alamy
A Bronx Tale Boston Tickets
A Bronx Tale Boston Tickets
Based on the play by Chazz Palminteri, A Bronx Tale is a classic coming-of-age story of a young Italian-American boy named Calogero Anell. Calogero's relationship with his father becomes strained when he is torn between the street values he learns from a local crime boss and the teachings of his father. After viewing the play, actor and director Robert De Niro bought the rights and, in collaboration with Palminteri, worked diligently on writing the screenplay. The release of A Bronx Tale helped to solidify screenwriter and playwright Palminteri as an actor and Robert De Niro as a director. The film's reviews were very positive, earning four stars from Roger Ebert, who called the film touching and very funny. The film adaptation has only renewed interest in the musical, which tours North America.
Truth Makes the Best Story
Prior to De Niro acquiring the film rights, Palminteri had several high-end offers, all of which he rejected due to not being allowed the role of Sonny, the crime boss, as well as the primary screenwriter. This was mainly due to the fact that the play was very personal for Palminteri because it was inspired by his childhood. The story of Palminteri's blue-collar father and homemaker mother was developed into the musical version with the help of choreographer and dancer Sergio Trujillo and musicians Glenn Slater and Alan Menken, who also worked on Beauty and the Beast, The Little Mermaid and more.
Where can I buy A Bronx Tale Boston tickets?
You can get A Bronx Tale Boston tickets at StubHub where you will be able to purchase your tickets quickly and securely.
What can I expect from A Bronx Tale Boston tour?
The story itself is one that is heartfelt, funny and relatable for people of almost all ages. It shows the inner struggles that come with walking on either side of the tracks whether those tracks are straight and narrow or a little crooked. You'll get to witness the inner demons that come as a young man tries to make his way while being torn between both paths. The thickness of the story line coupled with the dance and songs from award-winning creators will surely make for a memorable experience.
Who are the cast members of A Bronx Tale Boston?
Some of the cast members who have been featured in A Bronx Tale are Joe Barbara, Brianna Marie-Bell, Gilbert L. Bailey II, Michael Barra, Richard H. Blake, Gerald Caesar, Jonathan Brody, Ted Brunetti, Brittany Conigatti, Lucia Giannetta, Frankie Leoni, John Gardiner, Hudson Loverro, Adam Kaplan, Charlie Marcus, Rory Max Kaplan, Shannon Mullen, Robert Neary, Janelle McDermoth, Brandi Porter, Paul Salvatoriello, Chazz Palminteri, Joseph J. Simeone, Levi Smith, Joseph Sammour, Dani Spieler, Kimber Sprawl, Joey Sorge, Kirsten Tucker, Keith White, Carry Tedder and Christopher Henry young.
What is A Bronx Tale Boston tour setlist like?
When you attend a performance of A Bronx Tale Boston, some of the songs you may hear are "Look to Your Heart," "Give Back the Money," "Ain't It the Truth," "Out of Your Head," "One of the Great Ones," "Belmont Avenue," "I Like It," "Webster Avenue," "Roll 'Em," "These Streets" and "Nicky Machiavelli."
Will A Bronx Tale Boston tour this year?
A Bronx Tale Boston tour is scheduled for this year, but tour dates and venues may be subject to change. You should check with StubHub for specific dates and details regarding A Bronx Tale Boston tickets.
What is the running time for A Bronx Tale Boston?
The running time for A Bronx Tale the musical is about two hours and usually includes an intermission.
Back to Top
Epic events and incredible deals straight to your inbox.