A BRONX TALE ATLANTIC CITY
A Bronx Tale Atlantic City
A Bronx Tale Atlantic City Tickets
Looking for A Bronx Tale Atlantic City outside the UK?
Check out one of our international sites.
Take me there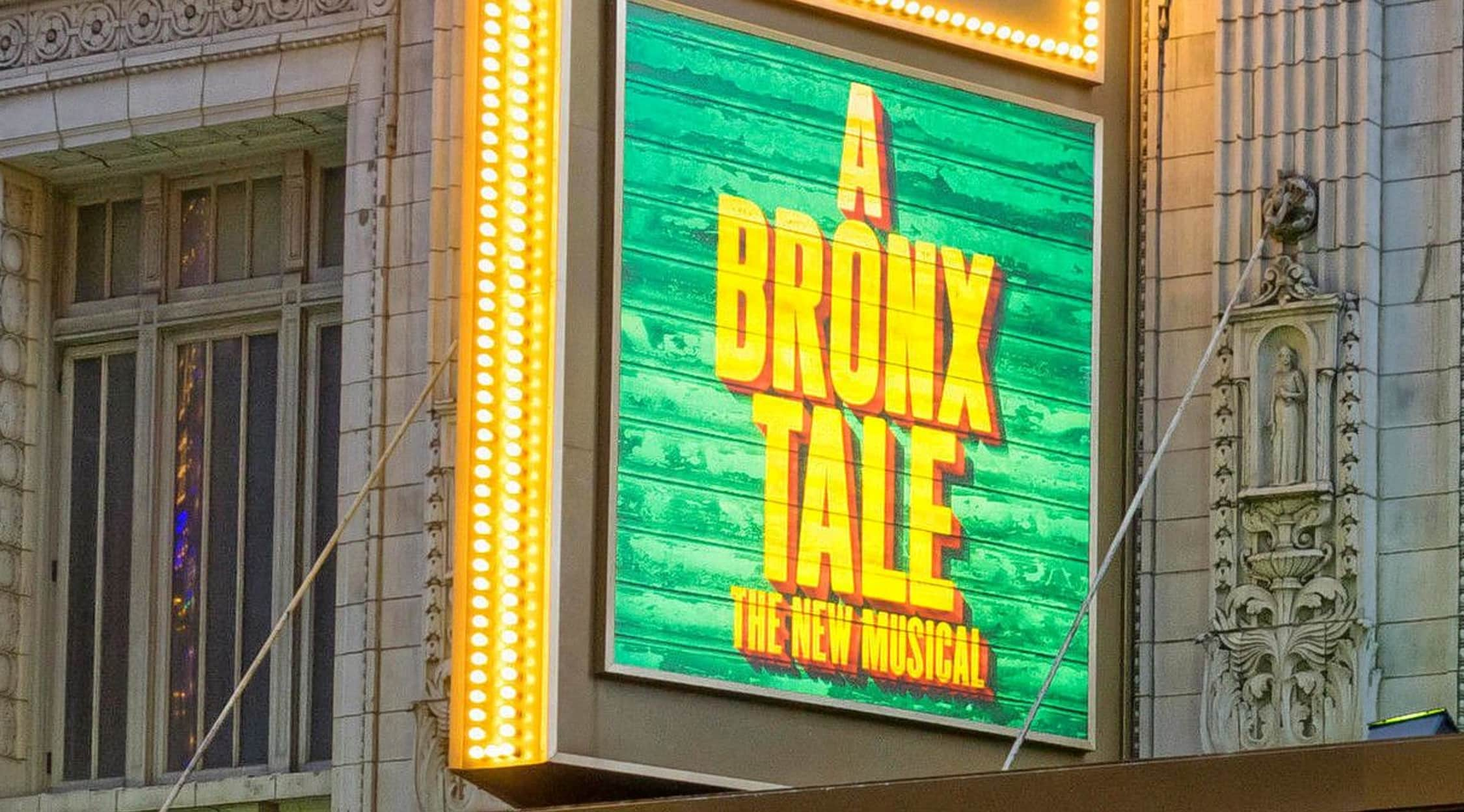 Alamy
A Bronx Tale Atlantic City Tickets
The Schedule
A Bronx Tale is one of those performances that you'll remember forever, so be sure to invite all of your friends along to this action-packed extravaganza! If you're looking to see a dazzling play with a phenomenal cast, head on down to the theater to see this red-hot production! To see this highly entertaining live show, head right over to StubHub to score a pair of tickets! Thousands upon thousands of theatergoers are going to want tickets to see this captivating show, so you'll want to make sure you buy yours as soon as possible. Go ahead and secure a pair of seats while there's still some on sale!
Make sure you check StubHub to see when this awe-inspiring show will stop in a town near you! Then, if one of the dates works for you, mark your calendar as you can! Plus, you'll want to stay tuned for the latest and greatest tour information for this extremely popular live show!
Once you find a performance to attend, be ready to act fast to book your seats. This production is extremely popular, and theatergoers from all across the country are rushing to score tickets. Now's your chance to buy yours before they're all sold out! Don't wait another second—snag a pair of tickets with just one click!
There's nothing like taking a break from everyday life once in a while to spend an evening out at the theatre. Whether it's a rock show or a Broadway musical, you're sure to have an amazing time. Live gigs like this one have astounded critics and audiences alike, and they always sell extremely fast. If you can make it down to the theater to catch a show, you won't be disappointed. It's an awe-inspiring experience you definitely don't want to miss. Luckily, ordering a pair of tickets at StubHub is as easy as pie. All it takes is a click of a button! Also, make sure you keep an eye out for the most competitive prices, so you can find the best bargains to see a production like this. Why pay full price when it's not necessary? When you find a tour date that works for you, buy your theater tickets as soon as you can! Hurry, before they're all gone!
The Experience
Tickets to see A Bronx Tale are now available at StubHub, and you'll want to reserve your seats as quickly as possible to beat the crowds. Make sure you arrive at the show early, because you won't want to miss a single second of this compelling story as it unfolds on a big stage. Head on down to Atlantic City and catch a fun-filled performance of A Bronx Tale at Harrah's! You'll be transported to the streets of New York in the 1960s, where the teenagers living there are at high risk for a life of crime. This up-and-coming production is burning up stages all across the nation, and now it's headed to Atlantic City! Tickets are selling like crazy for this new play, and will run out in no time. Buy a pair of tickets at StubHub while you still have some time! Secure your seats now before they're all sold out!
StubHub offers low prices for great seats, and you can buy and sell tickets in a matter of minutes. What could be more convenient? Also, StubHub is the best place to go when you want to book the best seats possible. With all of the great performers out there, there's sure to be a show you'll want to see. Here's your opportunity to check out the wide selection of dazzling performing acts! Just name the show and you'll find tickets for it at StubHub. Plus, make sure you set up an alert so that you're the first to know about the latest tour dates for your favorite performer. The hard part is selecting which show to attend! StubHub has your tickets to see this spellbinding live gig on sale right this minute, so don't wait—make sure you snag yours as soon as possible, because tickets always sell like crazy to see this amazing show. Your best bet is to snag your seats as far in advance as you can, so that you don't miss out on all the action-packed fun. So don't delay! Bring some of your loved ones along and get ready for a truly unforgettable night out. Hurry and book the best seats you can find! There's no time like now!
Trivia
The show is based on the 1993 film of the same name, a movie that happened to be Robert DeNiro's directorial debut.
History
A one-man show, the play A Bronx Tale is partially based on the life experiences of writer and sole actor Chazz Palminteri. Palminteri plays the lead role as a mob boss who leads a young man down a path of crime, while the young man's father, played by DeNiro, tries to rescue his son from this influence.
Back to Top
Epic events and incredible deals straight to your inbox.