Looking for 69 Eyes outside the UK?
Check out one of our international sites.
Take me there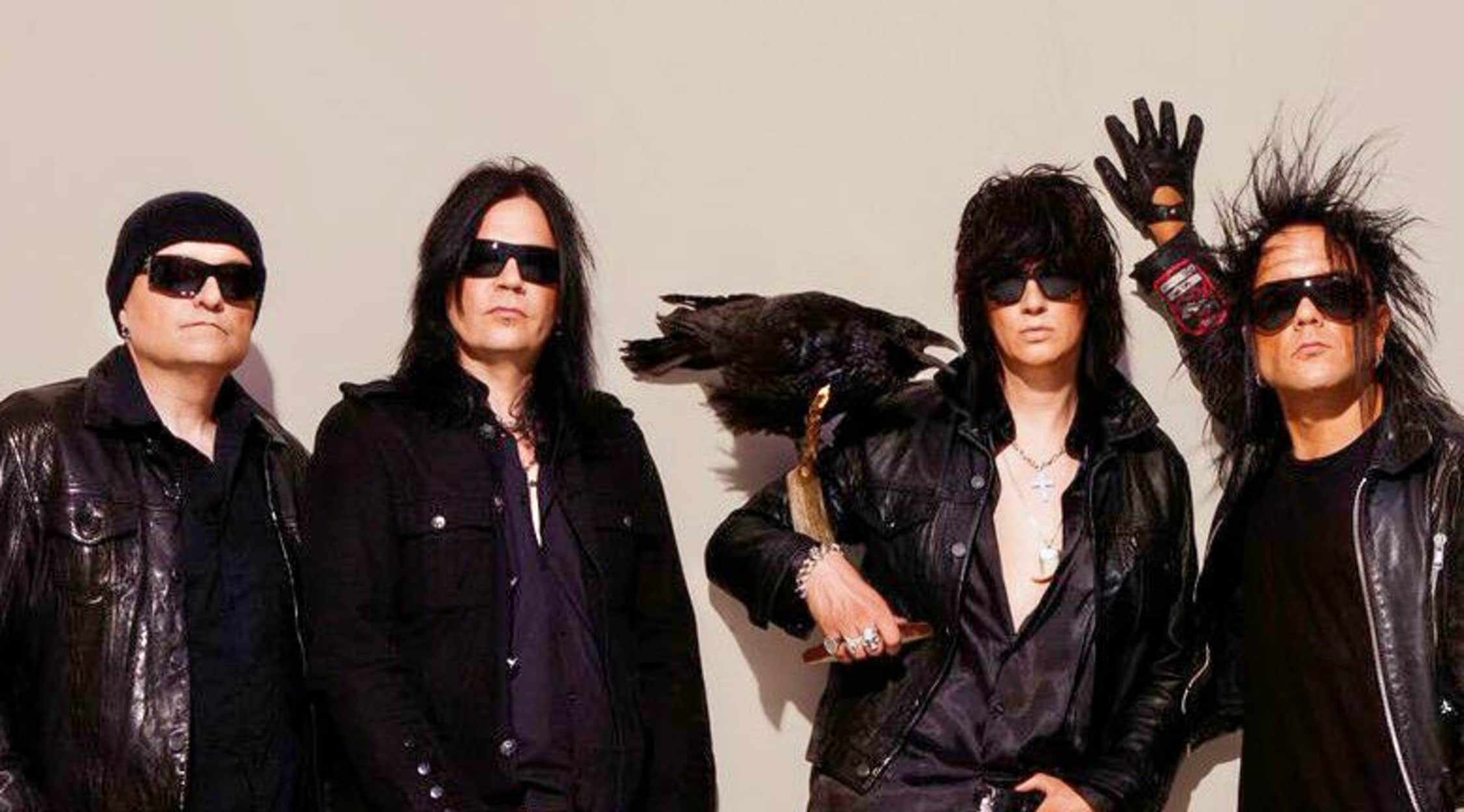 Rovi
69 Eyes Tickets
The 69 Eyes, Finland's commercial gothic rock demi-gods
Gothic rock has always been massive in northern Europe, and The 69 Eyes have emerged over decades as one of the two platinum-selling goth rock bands to emerge from Finland. They've become regulars on the world festival circuit and over the course of more than a dozen albums, they've refined their sound into smooth commercial goth with a liberal dose of glam rock. Goth fans – buy or sell 69 Eyes tickets on StubHub today!
The lighter side of goth with a dash of wicked humour
The 69 Eyes have always walked somewhat in the shadow of their compatriots and fellow dark rock purveyors, HIM, in part due to the international cult of personality around the latter's frontman, Ville Valo, who hasn't been above rolling out the odd Nick Cave-type crooning duet with a songstress – but probably the less said about "Summer Wine" the better. Of course, a good goth rework of a popular mainstream song has always been a tried and tested formula – thank Sisters of Mercy for the blueprint on that – and 69 Eyes had their own cover moment in the sun with a very decent glam-goth version of "Call Me" by Blondie. Their sound is a lot lighter than that of HIM, primarily because they often forego the overly reverbed bass production of their contemporaries, preferring a more cutting sound. Think Strats rather than Les Pauls, if you know what we mean. The 69 Eyes have become one of the most successful and popular modern goth bands in Europe, and it's easy to see why when you get 69 Eyes tickets. They're not as painfully serious as some of their peers, and there's a good deal of mischief in everything they produce, including a live show that is a whole lot of good fun.


Putting some real goth into Mötley Crüe and their ilk
69 Eyes released their debut album in 2008, their music at that stage a direct reference to their glam rock heroes and the gothic tragedies that befell some of them. The band are huge fans of that particularly LA twist on glam rock – eschewing Bowie or Slade for inspiration, they went straight for the high camp, higher octane version of Mötley Crüe, as well as being enamoured of Hanoi Rocks. Hence the title of their first live album, "The 69 Eyes: Hollywood Kills", a direct reference to the fatal car accident that took the life of Rocks singer Razzle. Billy Idol was also another big initial influence on the band, and it was only a few years later that they changed direction and embraced a more goth sound. This opened the fan floodgates in Europe, leading to tours that would later extend to the US as well. If you've never really heard Finnish gothic rock or you imagine it to be too much like black metal or doom, you'll be pleasantly surprised to find strong pop sensibilities in The 69 Eyes as well, as befits any good goth band. You can get all The 69 Eyes tickets you could want at any time on StubHub.
Back to Top
Epic events and incredible deals straight to your inbox.